Services
News and Events
Russian and Ukrainian Project for Electrification of Fuelling Stations

Russian company Melston Engineering and Ukrainian company E-Line signed a reciprocal convention on the electric fuelling infrastructure development within the territory of the Russian Federation.

Our project's been named the best

Melston's project of Automation Management System won the nomination "The most interesting for CIOs project" in "The Best IT-solutions of 2016" contest.

New Year's marathon

How to celebrate the New Year within the circle of company workers so that everything would go interesting and with no boredom? The answer is simple: the better way is to turn the corporate event into the family party.
More events
Geodetic surveying
Common information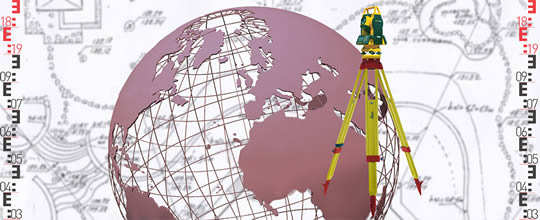 Topographic survey M 1:500 — М 1:5000
Purpose:
Topographic survey is required for engineering and construction investigations, updating topographic maps and drawings, general layout, and landscaping.
You are required to provide us with:
Documents of entitlement for the land plot:
Certificate of title;
Cadastral plan for the plot of land or cadastral extract.
Our experts will assist you in correct drawing of the document suite required for obtaining materials in the Land Resources Department for Saint Petersburg and Leningrad region, or they can execute all documents on your behalf.
Outcome:
Topographic map certified in the Department of Geological and Geodetic Survey at the Committee of Urban Development and Architecture in Saint Petersburg (Leningrad region);
Topographical survey report.
Geodetic surveying in construction
Geodetic control networking;
Staking-out;
Laying out axes, radii, utility networks, piles, and foundations;
As-built survey including as-fitted drawing;
Estimation of excavation pits volumes;
Façade surveying;
Commissioning control as-built survey.
Deformation control, construction monitoring
Control over surrounding buildings deformations in the course of construction of tunnels and underground structures;
Control over dam deformations;
Geodetic structural survey in the course of construction;
Crane-runway leveling.
Application for service
Send an electronic request by completing the form:
Fields marked as
*
are required