Services
News and Events
Russian and Ukrainian Project for Electrification of Fuelling Stations

Russian company Melston Engineering and Ukrainian company E-Line signed a reciprocal convention on the electric fuelling infrastructure development within the territory of the Russian Federation.

Our project's been named the best

Melston's project of Automation Management System won the nomination "The most interesting for CIOs project" in "The Best IT-solutions of 2016" contest.

New Year's marathon

How to celebrate the New Year within the circle of company workers so that everything would go interesting and with no boredom? The answer is simple: the better way is to turn the corporate event into the family party.
More events
Capital construction
Common information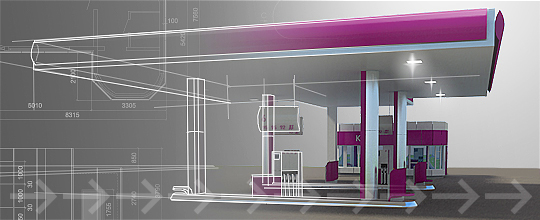 One of the main areas of business of Melston Engineering involves rendering competent services associated with engineering support of projects, development of preliminary permissions, design an survey work, construction, installation, testing and commissioning when constructing and reconstructing capital structures.
arrangement of events associated with providing engineering services within contractual obligations for supervision of the facilities under design, reconstruction and construction;
evaluation of land plots and facilities in operation to be constructed and reconstructed;
preliminary elaboration of the facilities and land plots to be reconstructed and constructed;
development of preliminary permissions within contractual obligations;
arrangement and selection of the applicants for tender contracts of work and labor;
investment project value formation, arrangement and execution of tender contracts; control over design, reconstruction and construction stages;
full package of design and survey work;
full package of construction and installation works on the basis of contracting and investment activity
Capital construction service of Melston Engineering has rich experience in the field of organization of design and construction process in several regions of the Russian Federation, where it has its representative offices and competent personnel. The service possesses vast organizational capacity and all necessary permitting documents.
The capital construction service is your professional partner capable of fulfillment of any task associated with reconstruction and construction of facilities.
Application for service
Send an electronic request by completing the form:
Fields marked as
*
are required