Services
News and Events
Russian and Ukrainian Project for Electrification of Fuelling Stations

Russian company Melston Engineering and Ukrainian company E-Line signed a reciprocal convention on the electric fuelling infrastructure development within the territory of the Russian Federation.

Our project's been named the best

Melston's project of Automation Management System won the nomination "The most interesting for CIOs project" in "The Best IT-solutions of 2016" contest.

New Year's marathon

How to celebrate the New Year within the circle of company workers so that everything would go interesting and with no boredom? The answer is simple: the better way is to turn the corporate event into the family party.
More events
CNG station constructing
Common information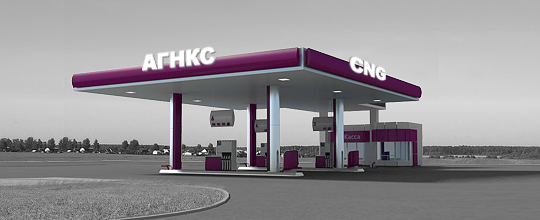 "Melston" Group provide services package for construction, rebranding, commissioning, service and maintenance CNG stations, also construction turnkey solutions.
List of our main services
Qualitative selection of suppliers and manufacturers, organization and management procurement of any equipment for CNG stations. We select the most efficient contractor for clients needs. Operates with a huge database of partner organizations (based on private market research of "Melston" Group concerning about 30 global companies around the world ) we can offer different combination of equipment from different suppliers. Company opted following partners for long-term relations: Bauer, CuboGas, Safe, Fornovo Gas, Aspro, Galileo, Kerui Group, Jereh, Xebec, TPI.
Constructing. Company provides construction and installation works, also pre-commissioning of all necessary technical equipment for CNG station turnkey
Сonstruction design supervision. Field and technical supervision of the project management. In order to bring into compliance the project outcome with the initially specified engineering, technical and economic parameters continuous supervision over the working process is indispensable. Any alterations made to the approved project needs intensive supervision over further implementation. We ensure field and technical supervision at the facility, and, therefore, full conformity of the project management with all parameters coordinated.
Our advantages:
Сentralized authority. All working processes are controlled by competent professionals who have experience in implementation of typical large-scale projects. Thus, there are optimization run-time works, as well as improving quality.
Single point of responsibility. Assurance of compliance with quality standards no matter how far from the corporate center of head office the facility is located. Frequently, when constructed by different contractors, the facilities created by the same design may look different. This may result from the absence of coordination between contracting organizations as well as from use of materials supplied by different vendors. Our company has a single point of responsibility for project management. All standard facilities are supplied with a single manufacturer's materials, which allows for the uniform corporate identity within the project.
Developed network of representative offices. We have offices in 12 regions of Russia, as well as in Kazakhstan and Serbia. Huge sphere of presence by regions allows us to solve complex problems operatively